DiSC
Kend dig selv med DiSC
Du kan få bedre relationer, større selvindsigt og et bedre liv, hvis du kender dig selv bedre. Hvad er du rigtig god til? Hvor er det, du er virkelig stærk? Hvad motiverer dig? Hvad presser og stresser dig? Hvilke opgaver er det bedre, at få andre til at tage sig af? Hvordan kan du få bedre relationer og skab et godt samarbejde?
Vi er alle forskellige, så kurser, hvor du får en everything DiSC profil, giver dig en dybere selvindsigt, som er virkelig nyttig i mange sammenhænge både privat og på arbejde.
Der er ikke en profil, som er bedre end andre – alle typer er ligeværdige – men hvis du kender din profil, får du større forståelse for dig selv og andre.
Hvorfor kan du bedre lide nogle opgaver end andre? Hvorfor reagerer du på andre mennesketyper, som du gør? Hvorfor du meget nemmere kan overkomme de opgaver, der passer til din profil?
Personlig udvikling
Hvis du kender dig selv endnu bedre, kan du bedre tage beslutninger og bedre vælge den rigtige vej for dig. Vælge det, du er bedst til – vælge det, der giver dig mest glæde og succes. En DiSC Profil giver dig et fantastisk præcist billede af dine styrker, svagheder og udviklingsmuligheder.
Et kursus, hvor din DiSC profil er udgangspunkt for refleksion og personlig udvikling, kan give dig optimal læring og et stort personligt udbytte.
Everything DiSC Workplace giver dig en profil, som virkelig kan sætte gang i din egen personlige udvikling og i dit arbejdsliv. Du vil få et godt grundlag for at tage beslutninger om dit arbejde og interesser, som vil give dig et stort udbytte i fremtiden.
Herunder finder du vores udvalg af vores interne kurser med Everything DiSC Workplace: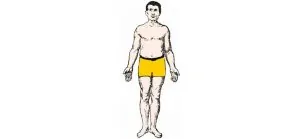 Afdelingsseminar med DiSC
Kurset er for jer, der vil have meget større indblik i, hvordan I er forskellige og motiveres forskelligt. Dette er virkelig teambuilding, der giver jer ny erkendelse og virker på den lange bane.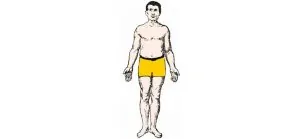 Kend dig selv og forstå andre bedre – med DiSC
Kurset er for dig, som ønsker et dybere indblik i dig selv og andre – og vide hvad der motiverer dig selv og andre. Kurset er for dig, som vil have endnu bedre relationer, kommunikation og samarbejde.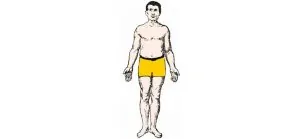 Everything DiSC Workplace – Supplerende 1 dags kursus med træning af tilbagemelding
Kurset er for dig, der har gennemført vores 2-dags certificeringskursus i Everything DiSC Workplace eller allerede er certificeret i DiSC. Du får træning i at forklare indholdet i andres rapport og give gode konstruktive tilbagemeldinger.